Engage Every Customer In Their Preferred Channel.
Vimly Benefit Solutions technology experiences are elegant, simple, and designed by a team of user-obsessed experts. Their commitment to design principles and customer-centricity has enabled our users and partners to interact with our products with great efficiency and effectiveness. All products are available in a seamless 100% responsive experience on all devices including mobile, tablet, laptop, and desktop. We work hard to ensure users aren't context switching and that design and usability are consistent across all products.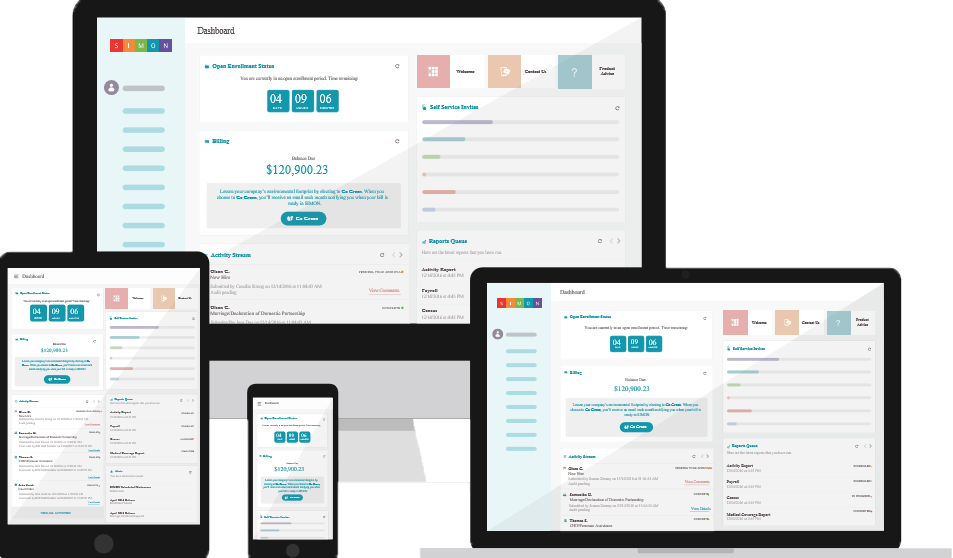 Partners have a unified web-based support application for maintenance, underwriting, membership & billing, customer support, and more
Mobile ready application across the entire product suite
Consistent user experience for the entire ecosystem: employees, employers, brokers, carriers, general agents, TPA's, etc.
Unified communications and marketing channel for partners to engage and support their members
Quote, Enroll, Maintain, Bill, Pay, and Renew—all on a single platform. That's the power of one.